Mission
To educate and support children with Autism and their families and to work with the community to promote understanding of Autism.
Objectives
To work towards inclusive education in mainstream schools. To help parents through education and support services (Occupational Therapy, Speech Therapy, Behaviour Management, Sibling Support, Play Group etc.); To developed trained staff for Autism Resource Centre(s) Create a team/teams to provide diagnosis, assessment and develop ISP(Individual Support Plan) for childen To provide services for children and families
How to Find Us?
Our Main Center is located in Westridge, Hali Road, Rawalpindi Pakistan
About Autism Society of Pakistan
The idea of Autism Society of Pakistan (ASP) was conceived by Late Mr. Nadeem Anwar. It is registered as NGO since 2010 under the Societies Act 1860 with a national charter to cope with the Autism Spectrum Disorders (ASD). ASP is a non-profit organization that is funded solely through donations and contributions. Most of these donations come from individual donors. The ASP Board of Governors comprises eminent professionals and the affected parents. ASP practices highest standards of governance. It has been audited by renowned auditors since inception. For transparency, all related information including audited accounts is placed at the ASP website.
Comfortable Care
Autism is a long time visitor, The phases come and go!
Always Smiling
ASP Kids are lovely and we are here to take care of them!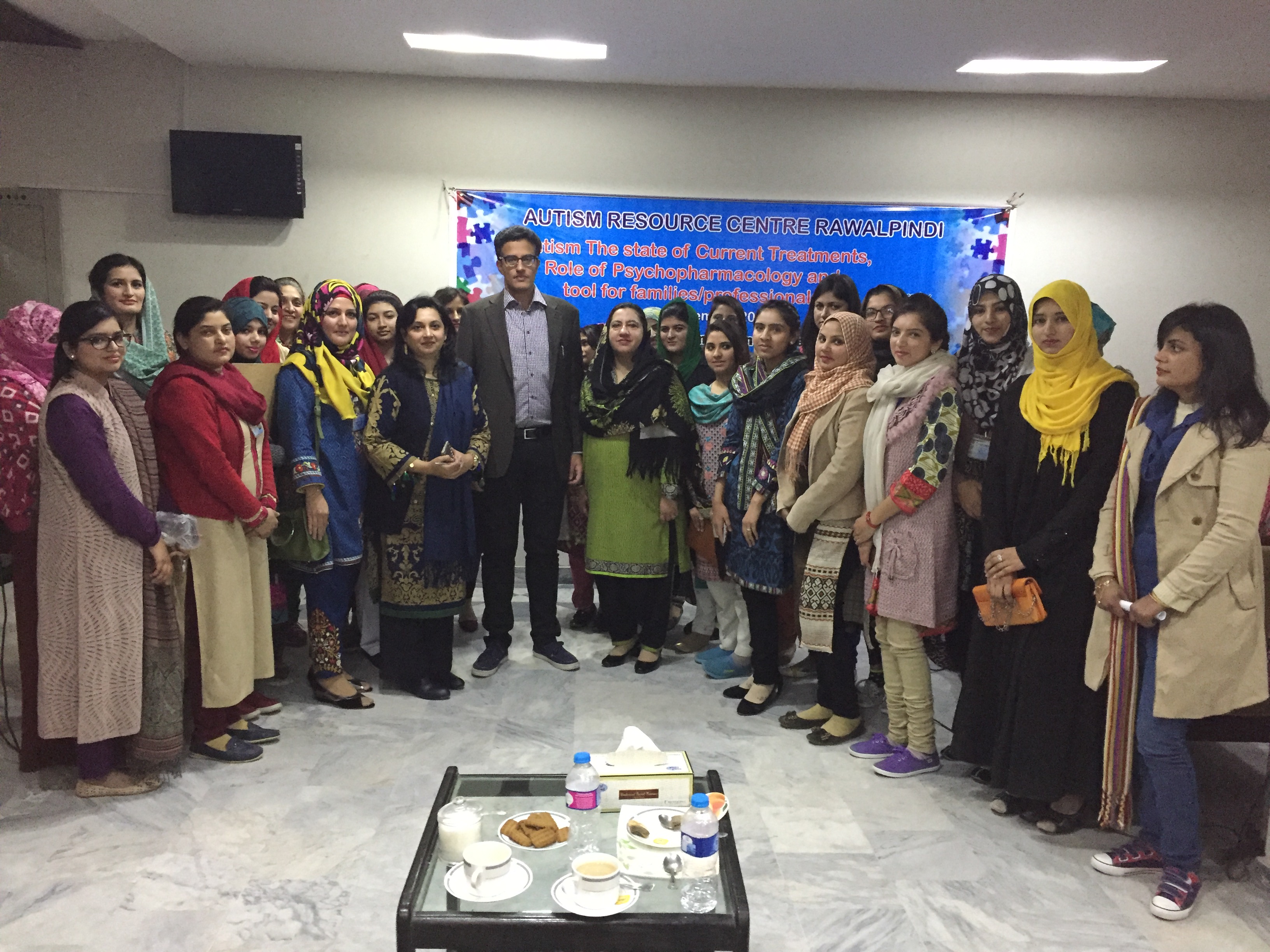 Qualified Therapists
ASP Team has trusted and qualified therapist to deal with your KID.
Loving Circle Time
Our circle time is a place for Happy Kids!
We moved from KSA in search of a good therapy center for our son. Thanks to ALLAH that we found ASP in Rawalpindi.
We decided to join ASP a year ago. It was not easy to move from Dubai but thanks to ASP who have provided us value service.
Thanks to the Management of ASP and Donors who are helping us treat our KIDS with Autism. God Bless You!